Accelerating Home Design Production: HomeRender's Streamlined 3D Rendering Process Expedites Marketing for a Construction Company
3D Renders helps homebuilders show their clients the final look of the homes they construct even before it's built. In Florida, having this type of marketing asset makes one competitive and, at the same time, helps homebuyers in their buying decisions. 
Using our HomeRender app, one of the builders in Florida was able to provide the beautiful 3D Render of a modern Mediterranean custom home below.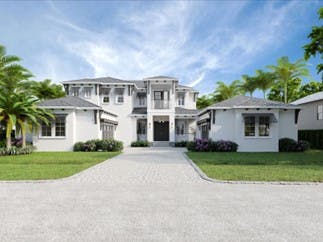 The builder simply provided all the necessary information needed to complete the renders. He simply filled out the project information section, where he merely indicated the name of the project and its short description. Next, the client selected the assets they needed, which included the "3D Render" option. Then the client indicated the output file type, image size, source file, and the number of renders he wanted from us, which is five, the render of the front elevation, great room, kitchen, pool, and master bedroom ensuite. The builder then proceeded to the interior design style, lighting option, time of day, exterior design style, exterior landscaping, landscaping subcategory, and color style. The client also uploaded a file that contains some information about the garage. 
Upon completion of the information listed in the new project wizard, the builder submitted the form, which was then reviewed and worked on by the HomeRender team. 
Each time a render was done, the builder was immediately informed, as he gets notified every time an asset was uploaded to his project file. Whenever the builder sees the asset, the builder simply provides feedback through the in-app chatroom incorporated into our app.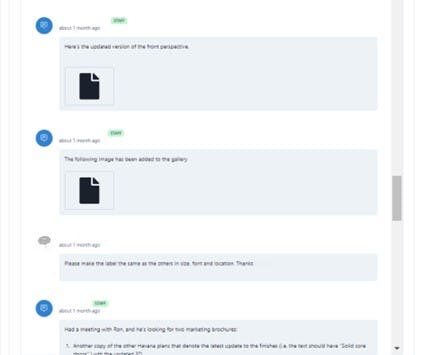 All assets, even the ones in review, can be accessed and downloaded by the client inside the app.