Revolutionizing Architectural Brilliance: HomeRender's Streamlined Processes Redefine the Creation of Floor Plans, 3D Renders, and Marketing Brochures
The client was a custom home builder who builds single-family homes in Florida. For one of his projects, he needed the following: 
A 2D Floor Plan
3D Renderings
Marketing Brochure
With the use of the HomeRender App, particularly the feature called "the new project wizard," the client was able to provide all the necessary information needed by the team to complete the project. The client filled out the project information section, where he simply indicated the name of the project and its short description. Next, the client selected the assets they needed, the 2D floor plan, the 3D Render, the marketing brochure, and the "other" for assets he thought were not included in our options but needed.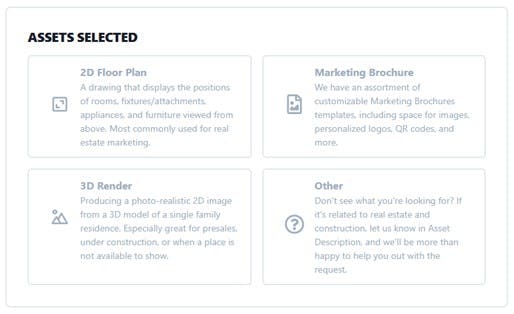 Then, the client further specified the details in the next section of the new project wizard, where he chose the  PNG for the output file type of the 2D Floor Plan, JPG for 3D Render, PDF for the marketing brochure, and JPG for his "other" selection. He chose a "medium" size image for all those assets while choosing different source files for each. For the quantity of each asset, the client indicated 1 for 2D, 5 for 3D Render, 2 for Marketing Brochure, and 1 for "other."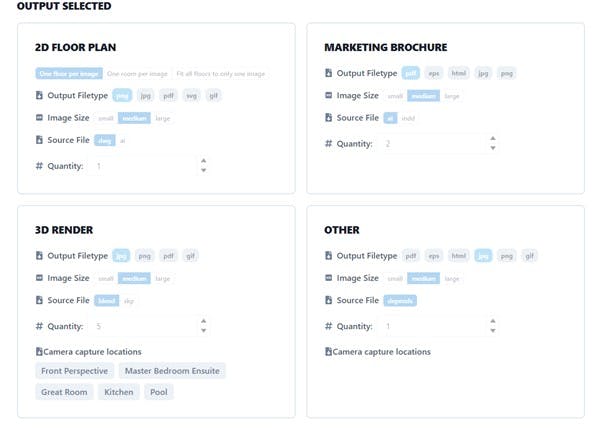 For the drafting style of the floor plan, the client chose "Contrast between solid & void."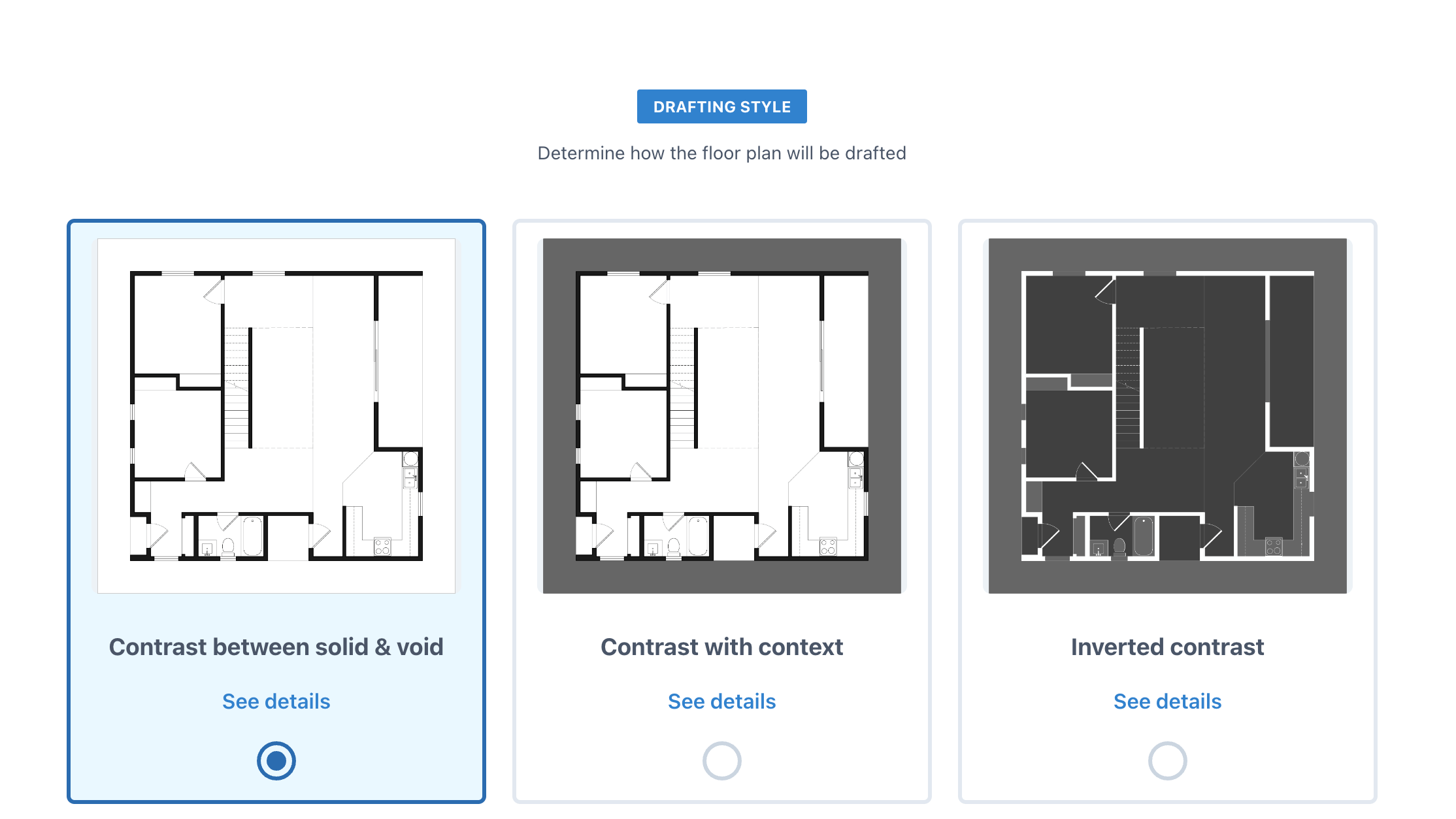 The client opted for "room labels" for the drafting additions.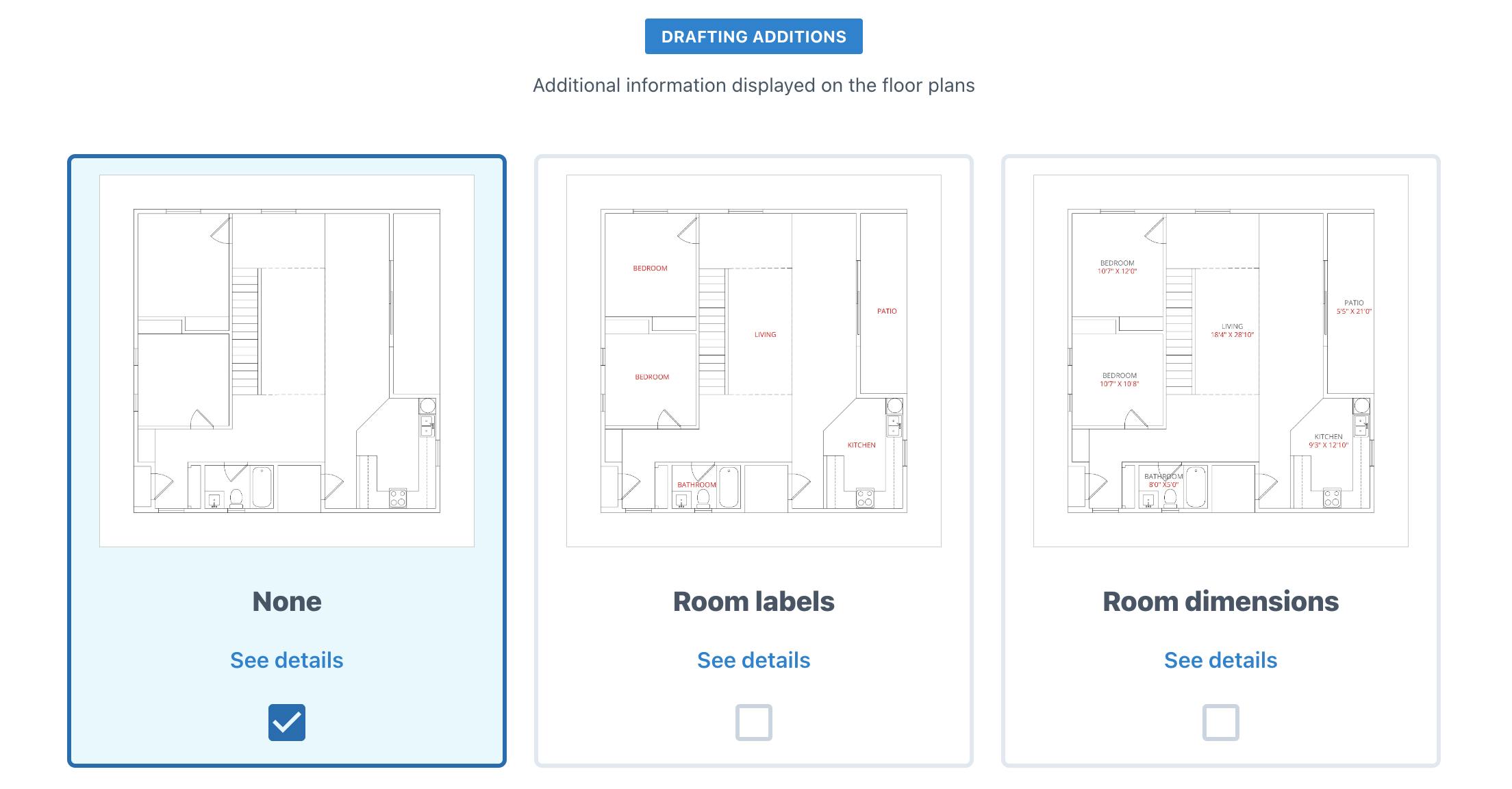 He selected the font "Arial" for the font selection.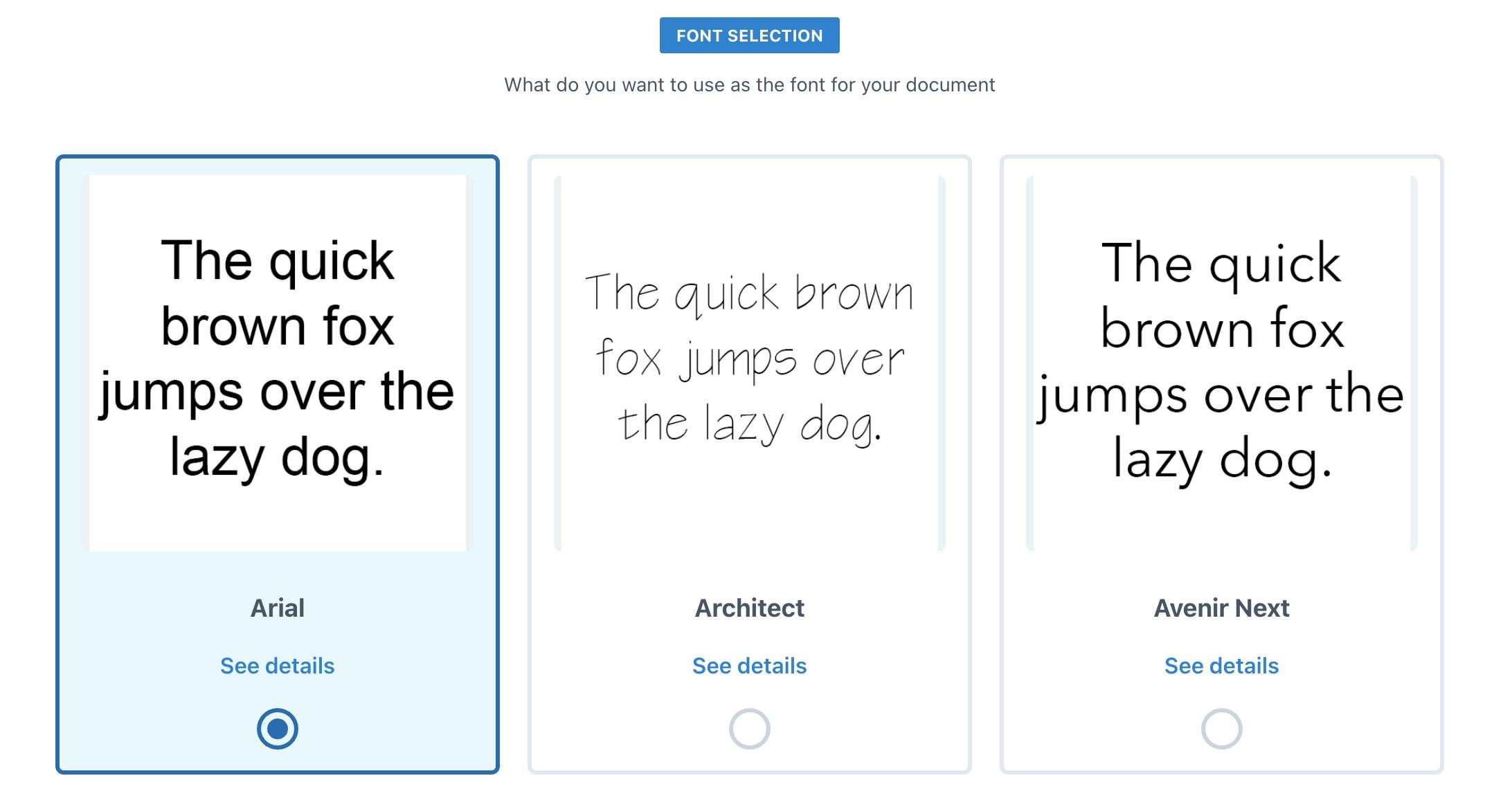 The client opted for "single sheet" for the brochure type and "beautiful home for sale" for the brochure template. Arial was chosen for the font selection. 
Meanwhile, for the 3D Render, the client opted for "none" in the interior design style options because he wanted the design and asset creation to be communicated with them directly. This request and further details were done through the in-app chat incorporated into the HR application. 
For the lighting, the client has chosen "natural + artificial lighting" and "afternoon" for the setting. "Country" was selected for the exterior design style and landscaping, and for its subcategory, "farmhouse," was chosen by the client. For the "other" option, the client wanted HomeRender to initiate a design that the client would review later on. 
Lastly, the client uploaded his company's "for sale sign" for the supporting documents. 
All the information the client requested in HomeRender's project wizard was then reviewed and created by the HomeRender artists. Every time the asset was done, it was presented to the client through the in-app chat for review and approval.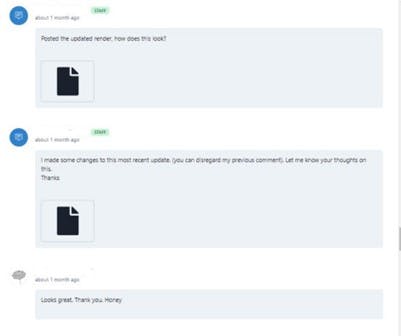 All assets, even the ones in review, can be accessed and downloaded by the client inside the app.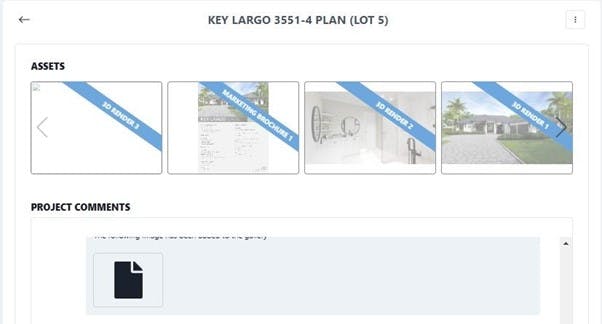 Please see the images below for some of the assets that were delivered to the client: